Main Content
Computer & Technology Sales and Repair Service in Nelson, BC.
Since 2006, Phoenix Computers & Technology has provided a complete Sales and Service environment to individuals, families, and businesses in Nelson. Our team loves helping you create a solution that fits your needs. We also provide Fedex pickup and drop off, affordable off-lease products, and much more.
What Our Customers Are Saying:
I am in awe of the customer service and professionalism at Phoenix Computers in Nelson.  Great service and honest fair pricing. Good karma for me, BUY-SHOP-SERVICE locally :)

Devin Chevy

I have bought many computers from Phoenix Computers and they are beyond helpful, supportive and knowledgable! I always love going into the store because they greet you with a smile and are always willing to go out of their way to help!

Nadine Pasay

Excellent service. Clear communication and each staff member took care in answering any queries . Very happy with product purchased and to have dealt locally with Phoenix Computers.

Michelle Shumay

Honest technicians that are good at what they do. I trust them with my computers. They will help you find a good solution. In a couple of cases they went above and beyond the call of duty. Highly recommended.

Ben Irving
Our Products
Whatever your needs, Phoenix can help. We have an extensive array of custom and brand name systems. We keep a large inventory of various computer systems, components, and accessories from the most reliable brands in the industry.
Components
Printers, Monitors, Wireless, Keyboards & Mice, Gaming Gear, Speakers, Cellular Accessories, Cables (boy, do we have cables?!), and tons of other parts and accessories.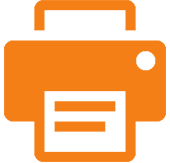 Systems
Computers Towers, Laptops, Gaming Systems, Off-Lease w/Full Warranty, Security Cameras. Choose from a large inventory of custom and brand name systems.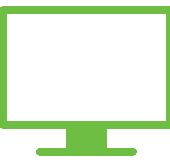 Custom Orders
If you require a product that is not in our current inventory, we are happy to source it for you. We will get what you need, whatever it is, quickly. Most orders are next day!